Rev. Colin McCartney is a ministry veteran with over thirty – five years of ministry experience and is in high demand as a speaker and ministry trainer. He has birthed two non–profits – UrbanPromise Toronto and Connect City – and has also been an urban pastor. Rev. McCartney has appeared on Canadian television, radio and national news media regarding urban issues and is the author of four books – The Beautiful Disappointment, Red Letter Revolution, What Does Justice Look Like and Let The Light In. Most importantly he is married to his beautiful wife Judith and has two grown up children – Colin Jr and Victoria.
Judith McCartney is a ministry veteran with deep experience in non – profit work and helped co – found UrbanPromise Toronto with her husband. Judith has a MA in Leadership and loves coaching and training leaders as well as working with others in helping them develop the overall organizational leadership within their organizations. Judith also is the Pastor of SoulHouse church caring for the needs of those who are part of her church family. Judith is most proud of being a mother to her two children – Colin Jr and Victoria – and living life with her husband Colin.
Jordan Thoms greatest accomplishments in life is being a husband to his wife Keisha and a father to his sons, Azariah and Adonijah. Jordan was born and raised in the Scarborough housing neighbourhood of Warden Woods and has such a huge heart for the people in his neighbourhood that he planted a church there to bless them.  As an accomplished rapper, Jordan has recorded two albums and uses Rap music as a way to reach young people. Aside from spending time with his family and serving the great people of Warden Woods, Jordan enjoys watching the Toronto Raptors, reading good theology books, and recording music.
Years before joining our team, Jon worked at Muskoka Woods Sports Resort for a number of years counselling guests. Towards the end of his stay there, God started to develop in him a heart for the hurt and oppressed. Jon has been a part of the Connect City team since September 2017. He is currently the Director of Youth Ministries at Warden Underground which coincides with his passion for developing young leaders for today and the future. Jon spends his free time keeping active playing golf and hockey and supporting the Toronto Maple Leafs.
Brittany is the founder of Unity which provides children and youth programs for refugee children in Toronto. They began serving in 2018, developing a Christmas program in their shelters. Since then they have been developing curriculum for summer camp programs, which have been a huge success. They have been so blessed to be able to share the gospel with the kids as well.
She is happily married to her husband, Anthony, and is a dog mom to their pup Mika!
Steve is committed to the impact that God's story is actively at work within the world and within us. As a member of Connect, he's excited to create spaces for people to experience the love of Christ, both within and outside the church. Using film and pop culture as a launchpad for conversation, Steve loves to bless those in need and care for those who may not feel safe in a traditional church setting.
He loves his wife, his boys (x2) and classic Steven Spielberg.
Oluwaseun
(Seun) is a Nigerian who moved to Canada in 2017 to get a degree in Media Production. At Connect, she is working with the youth at Warden to produce content in their own voice, enabling them tell their stories effectively through various forms- audio, video, writing and more; as well as overseeing social media and content creation for Connect.
Seun loves Jesus, movies, music and food; and is passionate about using the arts to show Jesus to the world.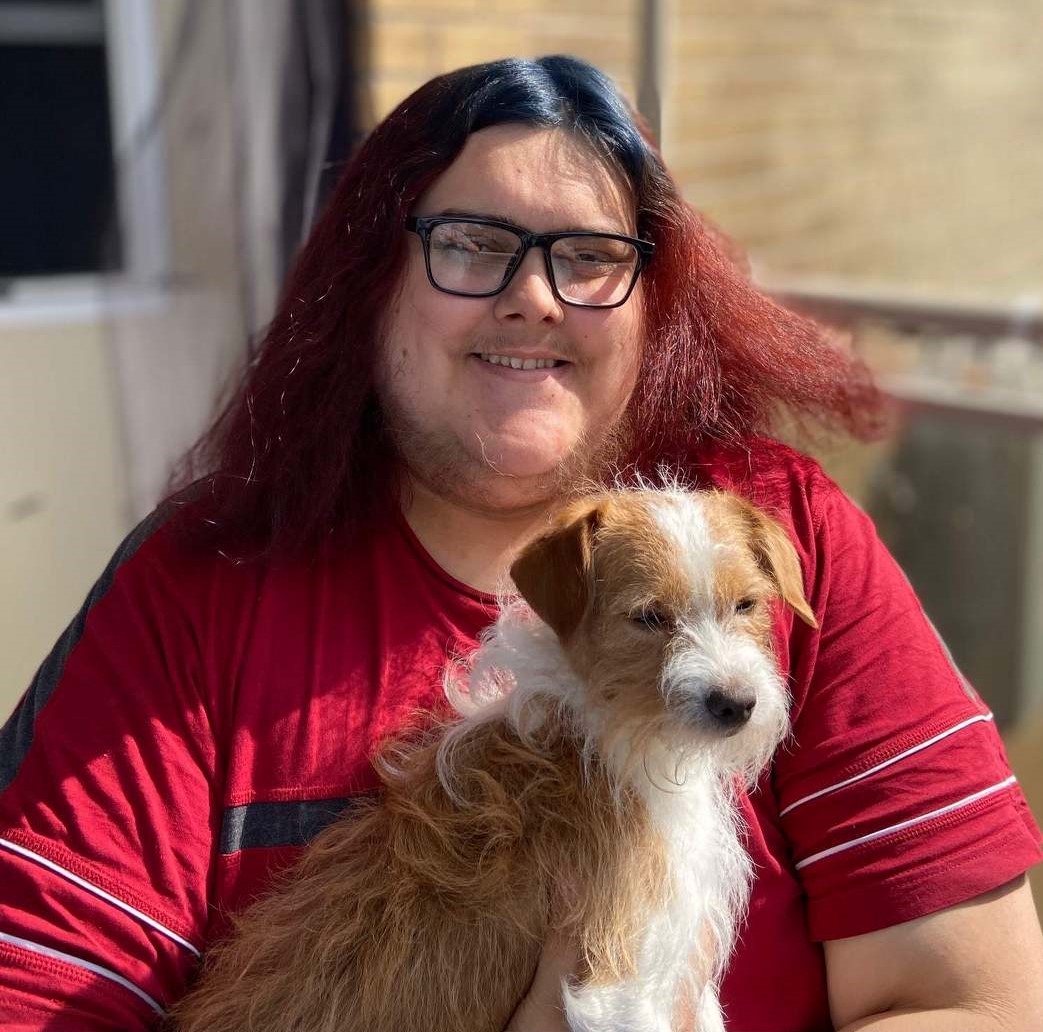 DANIEL COLLINS
Daniel was a Co-Director of Camp Unity's first virtual summer day camp in 2020 (thanks COVID). He has worked alongside Camp Unity in the past, as well as volunteered with Connect to lead various programmes and activities, such as the annual Christmas party with the refugee families and pre-COVID monthly movie nights. Daniel has a drive and passion to work with underprivileged children and feels humbled and blessed with what he is able to do through Connect. Currently, Daniel is helping lead the weekly programme for the Unity children and youth in Toronto.
Daniel loves organising programmes, listening to music (that's probably a little too loud), movies, Jesus, and his dog, Nugget.