"The church is not meant to call men and women out of the world into a safe religious enclave but to call them out in order to send them back as agents of God's kingship."
– Lesslie Newbigin 
We believe God is a missionary God. In the Old Testament God is the "Sent One" reaching out to Israel in their despair and sin. In the New Testament God sends His Son as His "Sent One" to rescue mankind from sin and misery. After the resurrection we see the risen Christ send the Spirit as the "Sent One" to empower his followers who in turn are sent out as "sent ones" to reach the world with the good news of Jesus. It is clear from the testimony of Scripture that we serve a sending God in whom theologians call, "the Missio Dei", the missionary God.
In light of the "Missio Dei" mandate of God, Connect City exists to extend the kingdom of God by developing a mission movement of Jesus followers who will join together into being unique expressions of church throughout the city to grow in Christ and participate in action that exhibits the character and priorities of Jesus.
We are serious about sending out communities of Christians to create unique expressions of church throughout our city. These micro – churches are small communities of believers who worship, grow and care for one another while also prioritizing mission wherever they are sent. We achieve this goal by prioritizing the following: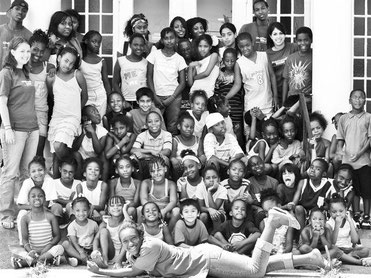 Connect City exists on a foundation of solid doctrine and proven ministry experience. 
In 1998, our founders, Rev. Colin and Judith McCartney, left church ministry to start up a Christian non – profit named UrbanPromise Toronto. The reason behind their decision to birth this new ministry was based on a tragic experience they encountered while working with some "at – risk" youth from the community they were serving in. One of the teens who attended a Drop – In Centre they ran died of a drug overdose. The mother of the deceased asked Rev. McCartney if he could do the funeral for her son. At the funeral Mr. McCartney greeted those attending the funeral (mostly gang members wearing their colours) including the girlfriend of the deceased who was holding his one month old son in her arms. This encounter led the McCartney's to begin a time of soul searching as they pondered the future of this little baby boy being raised by a teen mom in a gang infiltrated environment. Soon they realized that the best way to serve high risk youth is to be proactive by reaching vulnerable children before they become disenfranchised young people and also reaching the many single mothers of these children and teens. With this revelation in mind Colin and Judith created UrbanPromise Toronto (UPT) as a ministry to vulnerable children, youth and their mothers.
Many lives from some of Toronto's toughest housing projects have been impacted through the ministry of UPT. However, one of the major accomplishments that Colin and Judith developed at UPT was its effectiveness in training young adults as well as teens to become community leaders.  Through a solid Intern Program for young adults and a StreetLeader Program for at – risk teens living in the community, UPT has created a legacy of hope within the neighbourhoods they are involved in.
In 2012 Colin and Judith left UPT to start a new ministry called "Connect Leadership Ministries". This ministry was birthed with a realization that the best way to reach vulnerable neighbourhoods is through the church and especially via that part of the Body of Christ that are young, energetic, risk – taking adults. Our passion is to recruit young adults to form Missional Communities that we call unique expressions of church to be sent into vulnerable neighbourhoods to do mission or to be part of a struggling church already located in the community. We want to see inner – city churches become vibrant, Jesus – filled, mission hubs! 
Connect Leadership Ministries became Connect City in 2017 
Both Colin and Judith are proven ministry veterans who have learned the art of leadership by working in churches, serving in urban, government housing communities, starting new ministries, leading and motivating ministry teams, building coalitions with churches and other organizations, acting as consultants, working with television and print media, speaking, writing and other various areas of ministry life. With a wealth of ministry experience gained through over 70 years of combined ministry experience Colin and Judith are burdened to share their leadership experience through Connect City.  
Judith and Colin believe in the potential of our young adults and welcome their hunger to serve Christ in their own unique and powerful ways. Connect City desires to come alongside of these young adults to encourage, equip and empower them to serve Jesus with their unique gifts by sending them out to struggling urban churches or to plant churches with the purpose of creating ministries specifically geared towards vulnerable communities. With Colin's entrepreneurial, visionary and innovative spirit along with Judith's ability to pull order and direction out of the chaos of ministry, there is a strong confidence that "Connect City" will have the ability to mentor, train and coach emerging leaders, while building up the global church in the valuable work they do. 
We adhere to the Apostles Creed in all we do:
I believe in God, the Father almighty,
      creator of heaven and earth.
I believe in Jesus Christ, his only Son, our Lord,
      who was conceived by the Holy Spirit
      and born of the virgin Mary.
      He suffered under Pontius Pilate,
      was crucified, died, and was buried;
      he descended to hell.
      The third day he rose again from the dead.
      He ascended to heaven
      and is seated at the right hand of God the Father almighty.
      From there he will come to judge the living and the dead.
I believe in the Holy Spirit,
      the holy church,
      the communion of saints,
      the forgiveness of sins,
      the resurrection of the body,
      and the life everlasting. Amen.