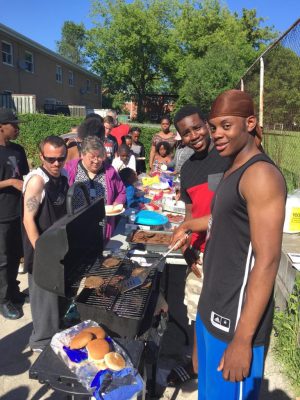 Connect City exists to extend the kingdom of God by developing a mission movement of Jesus followers who will join together into being unique expressions of church throughout the city to grow in Christ and participate in action that exhibits the character and priorities of Jesus.  
We seek to be a sending hub of unique expressions of churches for mission while equipping, encouraging and empowering them in all they do throughout our city.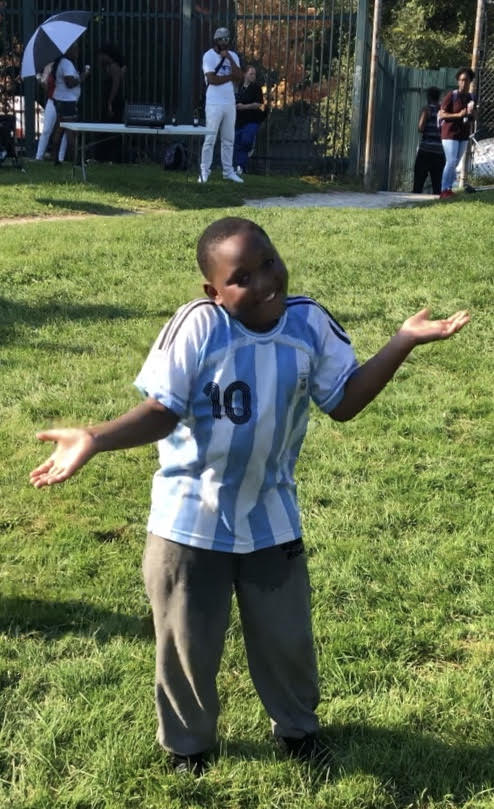 Connect City is a Christian based non – profit. It is for this reason that we depend on donations to support what we do. Our staff are recognized as missionaries and are also paid through the kind support of individuals who will stand with them in their work.  We are 100% reliant on God providing for our every need. If you would like to support one of our missionary staff or their programs please click the green "Donate Now" button below and it will allow you to give online. Simply follow the directions on the screen and it will guide you to the opportunity to give monthly, regularly or via one time gift. All donations are tax deductible. Thank – you for your support. It is life changing!!!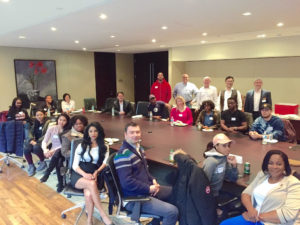 Though we work with young adults from every walk of life (from those involved as full – time students to those who have full – time careers) one of the key foundational programs at Connect City is our Internship Program. Each year we seek to take on young emerging leaders who have a desire to gain ministry experience and develop their leadership potential. We send them out to do mission together while partnering with local urban churches or unique expressions of church in the city.  
At the beginning of our year we do not know what kind of mission the Lord will create through our Interns as they head out but we trust His Spirit to guide and direct our Interns into doing some God inspired things.  While our Interns our doing ministry Connect City comes alongside to train, coach and mentor them (and the churches they serve in) in their ministry and leadership development. At the same time we try to recruit other young adults to work alongside our Interns by joining them in their mission community and the work our Interns are involved in.  
There is a financial commitment we require from our Interns to cover housing, food, transportation and other costs. Interns are encouraged to raise their support and all donations are tax receiptable if from Canada or the U.S.A. Once accepted as an Intern Connect will work with you in helping you raise your support. For more information please download the Intern FAQ Information Sheet below. 
If interested in becoming an Intern or Volunteer please fill out the form below:
REASONS TO SUPPORT CONNECT
We are fully aware that what we are doing needs to be empowered by the living and active presence of God. He must be in all we do. We also realize that we will be in the depths of enemy territory simply because we are involved in God's greatest loves – His bride the church and those who do not yet know about His love for them. Spiritual warfare will be a big reality that we will have to face. However, we are comforted in knowing that God is already active in the at – risk communities we are called to serve. Through prayer we can join with Him to do His works. 
Below is a general prayer list to help you pray intelligently for Connect City. However, we hope you sign up for our newsletter so you will be updated on all the latest happenings so that you are better equipped to pray for us in a more detailed manner. Sign up today and support us in prayer! If interested in being part of our Prayer Team please contact us at – colin@connectministries.org and we will contact you on various ways you can pray for our work.
As for general prayer requests, they are as follows:
PLEASE PRAY FOR:
1. The Mission Of Connect City
Pray to God to provide for all of our needs so we can be empowered through Christ to serve in His mission. Ask God to provide funding, volunteers, church partners, etc. to work with us in accomplishing the mission of God. Pray to the Holy Spirit to empower Connect City and the unique expressions of church we plant wherever we serve. Ask God to work through us in developing a movement of young adults who are sold out for Jesus and his mission. Also, pray for our involvement in other countries as we hope to spread this missional movement globally.
2. The Leadership Of Connect City 
Pray that God will work through the staff as they oversee Connect City. Pray for Rev. Colin McCartney as he provides leadership of Connect City. Pray for our church planters – Jordan Thoms and Judith McCartney as they lead their unique expressions of church. Pray for Jon Folkeringa as he heads up our youth ministries.  Ask God to  guide the Connect City team as they lead this ministry. Pray safety over their lives and their families. Ask God to empower them as they live surrendered lives to His will.
3. The Unique Expressions Of Church And Communities They serve
Pray that God will grant favour on Connect City and the unique expressions of church we have started. Pray for the communities we serve. Ask God to provide us safety and resources to bless the unique expressions of church we birth as well as the churches we work with.
One of the great tools we have found helpful in developing our prayer life is The Book Of Common Prayer. It is now available online  at – http://commonprayer.net. Feel free to use it as a guide in your prayer time alone with Jesus and when it states "Pray For Others" please pray for us!!!